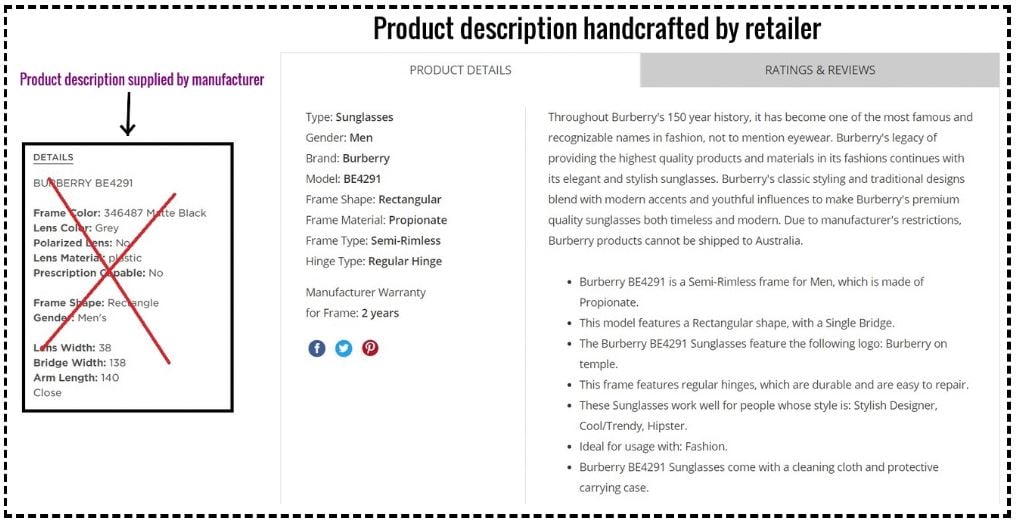 eCommerce Product Detail Page Examples & Best Practices
Any online consumer will tell you that it's important to know everything there is to know about a product before purchasing it. And when you are running an eCommerce website, you want everything to be as easy as possible for your customers. Creating high converting eCommerce product pages is an essential part of a successful online store.
What is a product detail page (PDP)? A product detail page, also known as a PDP, is a web page on an eCommerce website that provides information on a specific product. This information includes size, color, price, shipping information, reviews, and other relevant information customers want to know before purchasing.
To put it in more poetic terms, PDPs are the lifeblood of any eCommerce website. To understand them even better, consider Amazon: Notice that when you initially search for a product on Amazon, you're given a list of products to choose from. When you see one that you like, you click it to find out more information about it.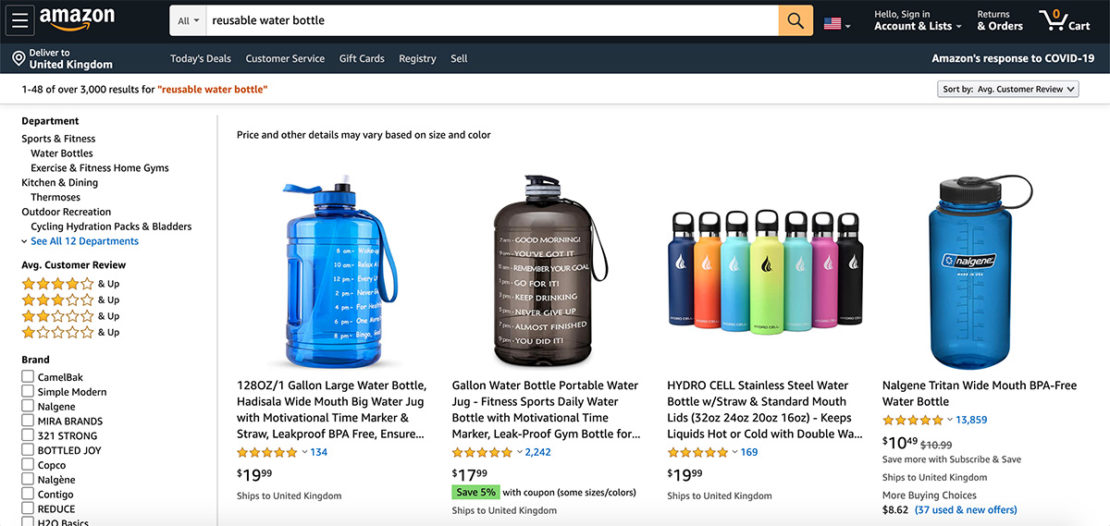 When you click on a product on Amazon, it will open a new page. This page tells you about that specific item in detail, including a description of it, as well as its measurements, materials, ingredients, or installation instructions.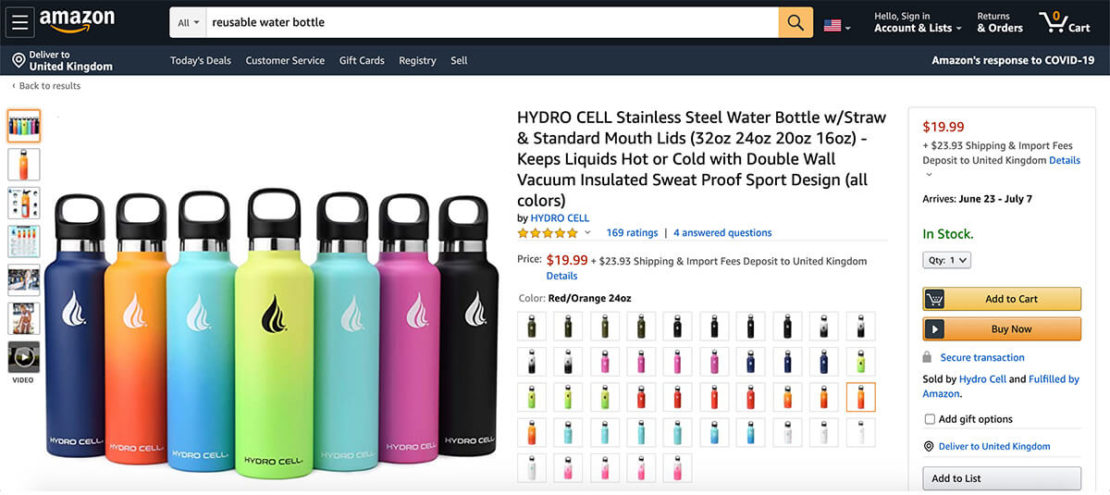 This page usually comes with a series of photos of the item, as well as a list of available sizes or colors it comes in. Last, but definitely not least, there will be an add to cart button somewhere near this product description.
Why is a product detail page so important?
A well-designed product detail page is essential to your marketing strategy since it is the page that leads directly to a sale. It is vital that you give consumers more information about the product they are interested in; otherwise, how are they going to know what size it is or what functions it has?
According to Shiprocket, 98% of shoppers discontinue a purchase if the information about the product is incomplete or incorrect. Not to mention that accurate and detailed product descriptions minimize the risk of customer complaints and returns.
Giving customers and potential buyers all the information they need to make an informed decision is the end goal. We're talking about specific product data, product benefits, key features, social proof, and more which we will detail further below.
What is a product description?
A product description is the marketing copy of an item. It showcases the value of an item, the problems it solves, and attracts potential clients or customers. Often, the product description introduces your product to your customer and starts the relationship you'll have with that customer for the rest of their online shopping experience.
The product description adds to a customer's online shopping experience and is often their lasting impression of your product. It allows them to understand your company as well as how that product can solve a problem they have.
Using them enhances the look of your website, enhances SEO value, helps sell the product, and can highlight the differentiator of that product, giving your business an edge over the competition. The primary importance of product descriptions lies in showcasing the problem-solving benefits of your product without sounding too pushy.
Unique product descriptions across all of your e-commerce product pages can also help you keep better track of your marketing efforts, integrating data between your storefront and ERP system. In other words, more data on your products can give you more insights through your product data management system into your performance as a business.
Related Articles
Register for the FREE TRAINING.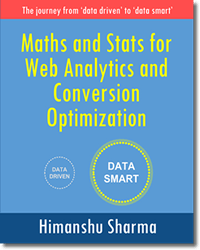 Maths and Stats for Web Analytics and Conversion Optimization
This expert guide will teach you how to leverage the knowledge of maths and statistics in order to accurately interpret data and take actions, which can quickly improve the bottom-line of your online business.
Master the Essentials of Email Marketing Analytics
This book focuses solely on the 'analytics' that power your email marketing optimization program and will help you dramatically reduce your cost per acquisition and increase marketing ROI by tracking the performance of the various KPIs and metrics used for email marketing.
Attribution Modelling in Google Analytics and Beyond SECOND EDITION OUT NOW!
Attribution modelling is the process of determining the most effective marketing channels for investment. This book has been written to help you implement attribution modelling. It will teach you how to leverage the knowledge of attribution modelling in order to allocate marketing budget and understand buying behaviour.
Attribution Modelling in Google Ads and Facebook
This book has been written to help you implement attribution modelling in Google Ads (Google AdWords) and Facebook. It will teach you, how to leverage the knowledge of attribution modelling in order to understand the customer purchasing journey and determine the most effective marketing channels for investment.
Sources:
https://www.yieldify.com/blog/product-detail-page/
https://www.sana-commerce.com/blog/a-guide-for-writing-product-descriptions/
https://www.optimizesmart.com/writing-product-descriptions-that-convert/